About Us
Secure Technology Group is focused on designing and implementing highly resilient networks and communication infrastructures for small and mid-sized business. Our in-depth understanding of Business Continuity and Disaster Recovery Planning is an important key in this process. We have developed resilient solutions for computer server rooms, phone systems, Email systems, Internet access, and all critical operational aspects of keeping a business running. Our planning and recommendations are based many years of experience in business and technology.
John Conti, BSEE, MCP, IEEE Member
Secure Technology Group, Inc.
Founder and President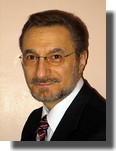 (Electronics Engineer, Microsoft Certified Professional, Senior IEEE Member)
John is a senior systems design engineer and project manager with over 25 years of experience working with corporations and professional organizations. His consulting practice specializes in designing and implementing secure and resilient networks and all aspects of business technology systems. His area of expertise encompasses business risk analysis, network security, wide area networking and all aspects of technology needed to maintain a safe and secure environment. He spent many years at Memorial Sloan Kettering as an engineer responsible for designing and implementing diagnostic systems used in cancer research.

Mr. Conti has given numerous technical presentations and has taught Electronics at NYU's Graduate School. He holds a Bachelor degree in Electronics Engineering from New York Institute of Technology and is a Microsoft Certified Professional.
Geoff Hooks, BS
Secure Technology Group, Inc.
VP, Project Director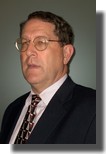 Geoff has over 15 years of experience consulting in IT project management, including infrastructure and network design, and systems development. Currently he is in charge of planning and training for Disaster Recovery and Business Continuity projects.

Mr. Hooks was a founder and principal of Openet Inc., a network and systems integrator serving the financial industry. He also served as Chief Technology Officer for the retail discount brokerage, Muriel Siebert & Co. Previous to that Geoff worked in the financial printing industry, served in the US Army, and earned a Bachelor of Science Degree from the State University of New York.
Rae Ramsey, BS
Director of Marketing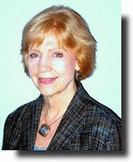 Rae has been involved with technical sales and marketing for over twenty years. Her background includes marketing technical products and services to a wide range of businesses in the New York metropolitan area. She also owns her own business, marketing specialized services to a diverse customer base. Rae has worked with STG's President, John Conti, to build a company that offers resilient computer system design with state-of-the-art technology, the highest level of security, and future growth as clients needs expand. The systems that STG designs and implements are an integral part of clients' business continuity planning.

As a corporate trainer, she has used her extensive business background to train executives and managers in Fortune 1000 companies such as American Express, Eastman Kodak, Citibank, and Pepsico, to name a few. Her training expertise covers such business issues as sales skills, communication skills, employee coaching, presentation skills, and conflict management.

Ms. Ramsey holds a B.S. degree from Michigan State University and has honed her knowledge and skills in ongoing studies throughout her business career. She uses her extensive business background, corporate training expertise, strategic planning abilities, and interpersonal skills to help clients develop and expand business computer systems that offer reliability, resiliency, and growth.


Site Updated 1/21/08